Giving away small trinkets and items with your company logo on them is a great way to stir up interest in your business, but only if the things you give away aren't tossed in the trash. Forget obsolete corporate giveaways–here are some fun giveaway ideas that people will actually use.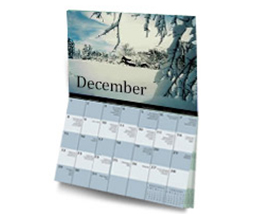 Calendars
There's a reason why successful businesses give out calendars year after year–everyone needs a calendar, or three. If your customers are going to be using a calendar, they may as well be reminded about your business every single month. And face it–most people forget to buy a calendar until they realize that they need one. Give them one at the end of the year and they'll be very grateful, indeed.
Note pads
Note pads are useful to so many different people. Every business needs a few of these around for capturing phone messages and making quick notes during meetings. They're great for anyone who needs to jot down information on the go, so make sure you keep a few handy for your customers to use when they visit you, too.
Posters
You don't have to make boring posters, you know. Why not pick a beautiful image, add an inspirational quote and your company's logo, and give posters away to members of your community? Spreading inspiration and goodwill is always a good thing, and if you design a clever or funny enough poster, it may just go 'viral' in your community. Just make sure you abide by copyright laws and make sure you have permission to use the image you choose so you don't run into any problems with your gifts.
Pocket folders
Organization is something that's important to more than just other businesses–everyone could use a little help. Why not give out pocket folders with your company logo on them? They'll be perfectly useful gifts for your customers and those you do business with. Give them out with a list of tips for getting more organized, or use them to stash documents you give to your customers. Either way, they'll likely be appreciated.
For more tips on advertising and corporate giveaways, or to speak to someone about sourcing royalty-free images for your advertising efforts, speak with someone at Postcard Portables today by calling 1-800-897-6006.