Whether you're a new business or a more established brand, you need to continually attract the right clients and business collaborators. Here are five business networking tips you need to succeed, as well as tons of ideas on how to make them work for you.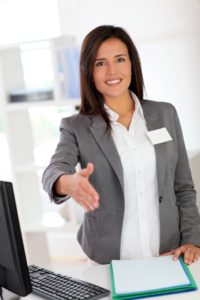 1.BUILD BUSINESS RELATIONSHIPS
Building a company takes dedication and hard work. Consequently, it makes sense to align yourself with others who have a similar passion, determination, and work ethic so you can move forward quicker to reach your goals.
When you work with other professionals with a similar vision and drive, you'll discover how to build business relationships and a sound foundation of people with expertise and experience.
A good, diverse network allows you to tap into their knowledge. Since they've already "been there/ done that", their tips and insights are often priceless. Ask the appropriate person for advice on anything from how to best manage your cash flow to how to achieve a better work/life balance.
EXPLORE BLOG & SOCIAL MEDIA OPPORTUNITIES
Social media offers excellent networking opportunities. Connect with other small business owners in your community or industry, or directly with potential customers.
Since social media is all about interaction, show interest in products or services of other companies or mention them in an article, blog or Facebook post, or a tweet. Search groups, discussion forums, and fan pages for groups and people of interest. Look for high level networkers with at least 500 connections and complete profiles.
Consider exploring guest blogging opportunities too. It's a great way to tap into a new audience to build your brand. Guest blogging also helps build credibility as an influencer in your industry and community. Just Google "Canada guest post" for blogs actively seeking articles or connect with people you already know with a similar vision and goals.
Also encourage others to submit guest posts for your website or Facebook page. Their followers are more likely to trust your brand since they already trust theirs.
While LinkedIn is social media, it's about business and not cat videos, car accidents, and silly animation so it deserves special mention.
Over 14 million people in business use LinkedIn to connect with others, promote their business, and to showcase their skills. A good first step on LinkedIn is to reach out to previous coworkers, alumni, and others that live in your city.
Monitor the conversations of your connections on LinkedIn Feed and add a comment if a person needs advice. Comment on topics you're passionate about and invite others to answer your questions too.
Also check your "Who's Viewed Your Profile" page. If they're looking, they may a person you want to connect with again. If you're considering messaging someone you don't know, send a personalized message. Otherwise, it may seem intrusive.
LinkedIn also provides a fantastic opportunity to generate leads and build your brand. Optimize your company page and personal profile and post relevant content regularly. This can generate new leads organically when potential customers find you and your business easily and identify with what you offer.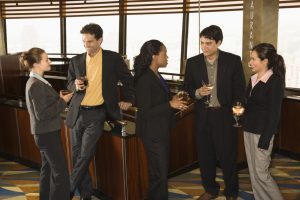 HOST MEET & GREETS
Most small owners look for networking opportunities. Consider hosting your own meet and greet at your business or rent a small venue. Ask them to RSVP and then provide participants at the event with information about your business, products, and services. Encourage them to share their material too.
One simple way to get people to connect with each other is to conduct icebreaker activities. They help people get to know each other, understand their personalities, and what they value. Fun events also leave a lasting impression.
When your event goes well, you'll probably receive invitations to other networking events to further expand your network.
ATTEND CONFERENCES & EVENTS
Attending local and industry events and talking to the people in the know are excellent methods to build solid business relationships. Attendees often have information about local events and changes, long before they become public.
Weekly breakfast meetings with other businesspersons and Lion's or Rotary Club community service club events are great avenues you can explore.
Large events and conferences are also excellent ways to connect with influencers and more people in your field. Check out the itinerary to ensure it merits the time and expense. Canada One and 10 Times list most major business events. Also check the Conference Board of Canada website.
When you meet others, search for commonalities. Look for those moments when someone says, 'I feel the same way.' Comments like this open the door, but strong networks are always mutually beneficial. Offer value to the other person so they want to reconnect.
Don't be shy – if a person's receptive, ask to exchange contact details and whether you can follow up with them later. Invite them for coffee or lunch so they can get to know you. If they like you, they're more likely to recommend your business since they'll understand who you are and what your business does.
CROSS-PROMOTE
On your networking journey you may come across other small businesses with products, services, or a vision that complements your own. Cross-promoting connects you with a new audience and since the audience already trusts the primary company, they're more likely to trust you too.
Pooling resources, sponsoring events, or bundling products and services benefits both businesses. Simple measures include displaying the other company's business cards or posters or offering a discount with the other business if they buy from you. Word-of-mouth is still a powerful way to promote each other's businesses too.
JOIN ORGANIZATIONS
Small business groups, your chamber of commerce, or industry-specific organizations can be beneficial for networking. LinkedIn provides a list of Canadian Business Groups to suit your business size and interests.
These organizations can connect you with industry influencers and can offer development opportunities and assistance in unfamiliar situations. Some organizations also offer member discounts on certain services such as insurance.
Leveraging the connection others have in your community and your industry is an organic and authentic way to meet influential people you can't just pick up the phone and call. These leaders can be your credible referral source so you can better reach your target market and grow your network.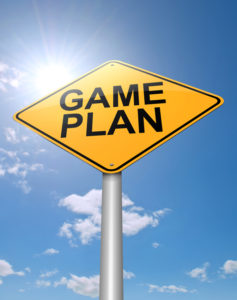 2.ALIGN NETWORKING ACTIVITIES WITH GOALS
Building a strong network does not mean you need to jump on board every opportunity. Instead, have a game plan and choose activities that align with your company's vision and goals. Otherwise, you'll waste valuable time and energy.
Consider the cost and convenience of networking choices and then decide whether it's worth your while, or not. You may want to travel to attend prestigious industry or invitation only events, since they're more focused.
Also consider whether the size of the event merits your efforts. A small, nearby event might offer benefits, but if you have to travel to the event it should offer sufficient attendees to make it worthwhile.
Additionally, you'll find you're more comfortable in some situations than others. Some people love to work a big room, while others connect well in more intimate learning environments such as a classroom or smaller conference.
A great way to decide where to focus your efforts is to choose your networking locations carefully. You might do best talking to people in small venues, so why focus on locations that don't suit your style? Only say yes to those that bring out your best you.
Entrepreneur.com suggests networking is "immensely valuable part of business success" and the best way to build the asset is with intent, attention, and the correct energy, particularly if you're new to the activity. Having the right mindset, choosing the best networking opportunities, and always providing value helps you get the most out of your networking efforts.
Once you've made a worthwhile connection, exchange contact information as soon as possible. Ask them to call or text your mobile phone so you have their number in your phone. Later, send them an invitation to connect on LinkedIn.
You'll probably get plenty of business cards from networking events too. Despite technological advances, business cards still matter. They're a valuable networking and trust and brand building tool. Rather than filing other people's card alphabetically or taking a photo of them on your phone; keep them out and rank them by importance. If you see the cards, you're more likely to follow up.
Networking is all about looking for your next opportunity to contact the person. You don't need to discuss everything in one hurried conversation at an event or conference. Rather, offer ways for to connect again after the initial talk. It takes time to build business relationships after you exchange business cards and contact information.
Emails can end up in the trash or lost in cyberspace. A personalized note with your business card will reach them and be more memorable. Ask to meet them again to continue your discussion. If they can't meet in-person, consider a video conference. Face-to-face is preferable to the telephone.
Remember, when you connect again it is all about helping them first. People are more likely to reciprocate and it reinforces your reputation as a friendly, helpful contact.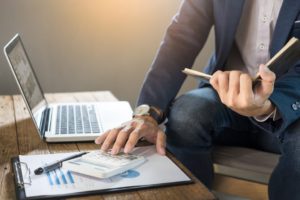 3.TRACK & MEASURE RESULTS
The easiest way to discover whether networking measures work or not is to try them to see if they're a fit for you and whether they show results. This can be as simple as tracking how many people you connect with and where you met, or as complex as tracking data on a CRM, spreadsheet, or app.
Entrepreneurs choose a method that works for their style and budget. Definitely track your efforts to see what's working and what's not. It helps you keep in touch with people to deepen your connection.
Don't expect instant results from networking. Relationships grow with time so practice patience. When you nurture and enjoy relationships with others it's much easier to ask for support when you need it. You have a pre-established bond and you won't make the person feel like you're using them.
Track your results and constantly refine your networking efforts for best results. You'll waste less time and grow and strengthen your network instead.
4.ASK FOR REFERRALS
When you establish a strong network, other members know what you do and understand how you operate. Since they have a similar work ethic and passion for success, they'll willingly refer appropriate clients to your business when you ask them to do so.
The best part is that any people that come your way are also pre-qualified, high-quality referrals. They're easier to convert from leads to clients and when they like what you do they also share their experience with others.
If you're uncomfortable asking for referrals, prepare a script and deliver it face-to-face. Then leave them with extra business cards, since it makes it easier for them to pass on your contact information.
5.BUILD YOUR PERSONAL PROFILE
People need to connect a face to a business, so promote yourself as well as your company. Build your reputation by offering reliable advice and support to others when they need it.
Connect with peers in your industry to discover any challenges, major developments, and best practices too. Professional forums are great resources that allow you to demonstrate your expertise and cooperative nature and for you to learn too.
Networking isn't just about building your business. It's also about having friends that help with no strings attached. Even if they can't provide you with the business advice you need, they may offer moral support and encouragement when times get tough.
Networking also helps increase your confidence. When you're out of your comfort zone you learn new skills and connect with people whose outlook may differ from yours. It's an excellent way to spot potential issues with your service or products since others may see them from a customer's perspective.
Postcard Portables offers many products to help you improve your networking success including business cards, posters, postcards, brochures, presentation folders, and more. We're not just a sign company – we offer advertising and networking solutions.
CONTACT US ANYTIME – We're always happy to help!