SEASONAL ADVERTISING PRESENTS A CHALLENGE FOR MANY BUSINESSES. THEY WANT TO FOCUS ON WHAT'S APPROPRIATE FOR THE TIME OF THE YEAR, BUT IT MAY NOT BE THEIR PRINCIPAL OFFERING. FORTUNATELY, POSTCARD PORTABLES OFFERS MINI-BILLBOARDS AND MANY OTHER ADVERTISING SOLUTIONS SUITABLE FOR FALL OFFERINGS. THEY'RE BUDGET-FRIENDLY AND SOME ARE REUSABLE TOO, SO COMPANIES NEEDN'T PAY FOR EXPENSIVE ADVERTISING REPEATEDLY.
HERE ARE JUST A FEW OF OUR OFFERINGS AND HOW THEY MIGHT ASSIST YOU.
MINI-BILLBOARDS
This is Postcard Portables' most popular product, and with good reason. It's an attention grabber, cost-effective, quick to design and produce – plus you rent the mini-billboard instead of buying it, making it more affordable to test out.
Billboards offer complete design freedom and 24/7 exposure for your seasonal product, service, or event. The entire process from consultation to installation usually happens within 5 to 7 days. Our clients use mini-billboards to promote:
Annual Thanksgiving Events
Snowmobile Sales
Remote Starter Sales
POSTERS
Postcard Portables offers full colour posters, especially useful for seasonal offerings. You can post them on bulletin boards, in waiting rooms, elevators, and windows to advertise events and services you consistently offer each year or whenever you want to make a big splash.
Our clients have used them to promote these offerings when the weather cools:
Travel Specials
Tanning Specials
Tire Sales
Snow Blower Sales
Posters are especially affordable when printed in large quantities. Laminate them for extended use or frame them for a polished, professional display.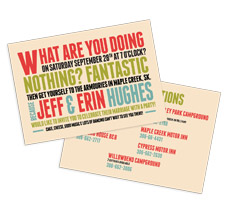 POSTCARDS
Double-sided postcards are inexpensive to print and ideal to use as reminders of annual events or services. Our graphic design team can provide an eye-catching image or brand the postcard with your logo. Use the other side to let customers know about upcoming seasonal needs. Our clients use them for the following:
Vehicle Winterization Packages
Boat Winterization Offers
Sprinkler System Winterization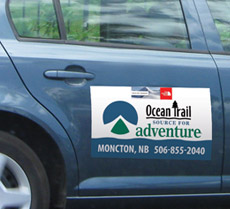 CAR MAGNETS
Does your business offer special services during the colder months to augment profits? Why not take advantage of the captive audience behind the wheel? Postcard Portables creates custom car magnets you can attach to your vehicle and reuse each year as summer fades and colder weather rolls in. Our clients use them to promote:
Snow Removal
Yard Cleanups
Tree Pruning
At Postcard Portables, we don't just design and rent signs. We offer consistent branding and printed business solutions and for all your needs. Let us help you increase your traffic and sales, while you watch your business grow.
If you have questions, please contact us. We have innovative, affordable solutions and provide no-obligation quotes.