Regina holds a special place in the heart of Postcard Portables as the birthplace of the brand in 2002. As the brand began expanding in Canada through franchising, Postcard Portables eventually established a franchise operation in Regina in 2013. In August 2018, the franchise ownership was transitioned to Todd Howe.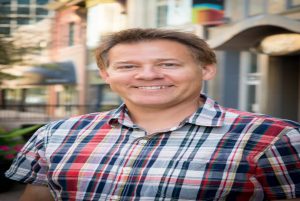 Mr. Howe is a forty-year resident of Regina and a veteran of the print industry. He has experience in commercial print, design, and marketing. "I have worked in sales for the last 19 years and I have always wanted to run a business," explained Todd Howe. "I look forward to utilizing my professional experience and passion for entrepreneurship to take care of the outdoor advertising and signage needs for the businesses in my close-knit community."
One of the many benefits of owning a Postcard Portables franchise is work-life balance. Outside of work, Todd is an avid Leafs fan. He enjoys playing hockey, watching the Riders, working in his yard, and spending time with his wife, two daughters, and dog Weslee.
"I am pleased to transition the ownership of Postcard Portables Regina to Todd who brings a wealth of expertise, both professionally as a salesman and personally as a long-time resident of Regina," stated Francis Ostapovich, Postcard Portables President and Franchisor. "I understand what it is like to walk in Todd's shoes, having recently become the Postcard Portables franchisor owner. I look forward to learning alongside Todd and the entire franchisee team."
Postcard Portables offers many innovative outdoor advertising products to dramatically increase your company's exposure. We're not just a sign company – we offer advertising solutions.
CONTACT US ANYTIME– We're always happy to help!