IF YOU WANT PROFESSIONAL, COMPELLING GRAPHICS IN A COMPACT FORMAT, POSTCARD PORTABLES' SMALL FORMAT BANNERS ARE A GREAT SOLUTION. THEY'RE VERSATILE, HIGH QUALITY, AND VERY AFFORDABLE.
VIBRANT COLOURS – EXCEPTIONAL DETAIL
Today's vinyl banners offer full-colour, digitally printed graphics with exceptional clarity. You have complete control of the entire banner design, so you're only limited by your creativity.
They're suitable for text and images, can be printed single or double-sided and hung either vertically or horizontally. They're ideal if you have limited space, and they work well in both indoor and outdoor applications.
GOOD RETURN ON INVESTMENT
Vinyl banners are an attractive option for business, because they are very durable. They're tear resistant, weather resistant, and reusable when handled properly.
Our variety of vinyl substrates make it possible for us to create banners suitable for light indoor use as well as continual outdoor displays in harsh conditions. We also offer full-colour mesh banners when wind is a concern.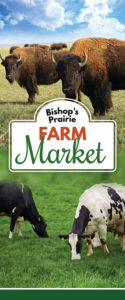 SMALL SPACES – BIG IMPACT
We're bombarded by so many messages today and cost is always a consideration. A small banner is often a superior choice when you don't want to create unnecessary visual clutter, when you want to minimize costs, or where space is an issue. Our smallest banner is 2′ x 4′, but it carries a hefty punch. Here are just a few of the places our customers use small format banners:
Street poles, lampposts, or between trees
Store fronts
Sides of office and retail buildings, schools, warehouses, and buildings under construction
Fences & gates
Interior walls in stores, restaurants, offices, sports arenas, elevators, and lobbies
Windows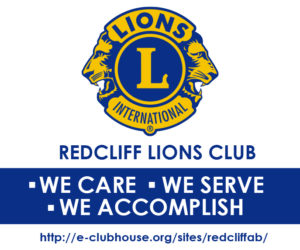 QUICK RESULTS
We'll take your concept and create a "proof" for you to review. If you do not have a design, our talented graphic design team can create one for you at little to no additional charge.
Once we have design approval, it normally takes no more than 4 days to complete your banner. Most banners have grommets for easy installation using string or bungee cords, but we're happy to assist you with installation if needed.
Many customers find small format banners the ideal vehicle for their needs. Here are a few ways our small banners could help you too:
Point-of-purchase displays in retail outlets
Restaurant specials or take out items
Educational displays
Brand promotion
Grand openings
Arts events such as museum exhibits, art gallery exhibits, movie posters, festivals, and theater or concert
performances
Sporting events
Directional signage
Trade show booths
Celebrations such as birthdays, anniversaries, graduations, homecomings, engagements, parades, and weddings
Cautionary signs
UNPARALLELED CUSTOMER ATTENTION
At Postcard Portables we offer you an unparalleled level of attention from initial concept through to completion. Our small format banner is just one example of how we can help you succeed, even when you have limited space and a limited budget.
We're local and approachable, so please contact us – we're happy to answer your questions and we provide no-obligation quotes.