Paper products probably are not the first thing that springs to mind when trying to decide how to spend your business advertising dollar. That's unfortunate since they're affordable, help you stand out from the competition, and can lead to more business. Here are just a few of Postcard Portables' highly-effective paper products to help you create a great impression and strengthen your brand.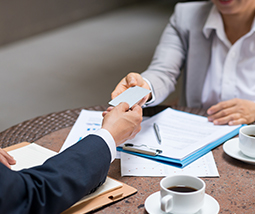 EXCEPTIONAL BUSINESS CARDS
Companies still rely on business cards because they work. They're inexpensive, quick to produce, easily distributed, and a great marketing tool. When your card stands out from others, you also have a competitive edge. Potential clients are more likely to connect with your company before others. Today's options allow you to create a truly unique, memorable business card. Choose from full colour embossed or debossed cards, metallic text, cut corners, or translucency, and print single or double-sided.
CUSTOM LETTERHEAD & ENVELOPES
Custom letterhead and envelopes offer instant brand recognition and legitimacy. Postcard Portables can create a unique design for your company, or match our products to your existing brand. We offer a wide range of envelopes and either single sheet or bound letterhead pads for your business needs.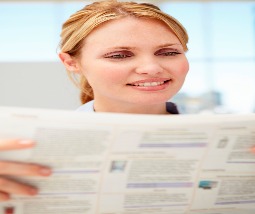 FULL COLOUR FLYERS/BROCHURES
When your company wants to share information on products, services, and events, flyers and brochures are great solutions. Use them for direct mail, put them on the counter or in a rack, or give a stack to your salesforce. They're especially affordable when printing thousands and offer full-colour, double-sided printing and various fold options. No design skills – no problem. Postcard Portables' professional graphic designers can design a flyer or brochure to meet your needs and your budget.
Postcard Portables isn't just a sign company – we offer advertising solutions and these are just a few. If you want to increase your organization's exposure or advertise a service, product, or event CONTACT US ANYTIME – We're always happy to help!