In an age where business cards are blasé, you really need to up your game if you want people to keep yours out of their trash can. Don't spend your hard earned dollars on cards that get tossed as soon as you're gone; use these tips to create memorable business cards that people will want to hold onto.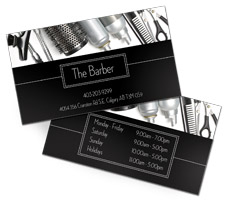 Get creative
Who says business cards have to be rectangular? Change the shape of the card or opt for an unusual material for the cards, like plastic, to differentiate your business cards from the rest. If your budget doesn't allow for 'boutique' business cards, opt for a thicker cardstock and embossed lettering or logos. This sturdier feel will make your card more memorable and less likely to be tossed.
Keep it simple
A cluttered business card isn't just a pain on the eyes, it's a turn-off for most people. You really don't need your life history on the card – you just need your contact information. At a minimum, you want your telephone number and email address on the card. You don't have to put your physical business address, especially if adding it will make the card appear cluttered. Just provide at least one or two ways for people to reach you and you'll be fine.
Simple graphics are fine, but don't use boring clipart. Go with your company logo or no images at all, since you really want people to remember you and your business. Consider using a QR code, or place a specific call to action on the card. This can be the perfect way to draw people to your website without looking too pushy and allows you to share far more than you ever could on just a business card.
Make it useful
Could your business card double as something else? Bookmark business cards and mini-ruler cards are more fun–and more useful–than a plain, boring business card. Consider the careful use of bold colours and images one one side of the card to make it a mini work of art that your recipient will actually want to use.
For more advertising tips to help your business grow, visit Postcard Portables today.