With so much competition in the signage industry, why do businesses choose Postcard Portables? Quite simply, it is because we offer much more than signs.
We Get To Know Our Customers
Postcard Portables franchise owners develop a firm understanding of their clients' organization. They offer the best advertising solutions, maximize return on investment, and help customers reach their goals.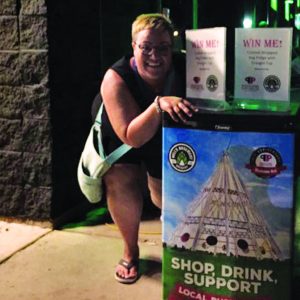 We Work in the Neighbourhood
Each Postcard Portables location operates in its local neighbourhood so the franchise owners live in the market. They know the challenges and strengths of the area and offer customers community-based solutions that resonate with the area market.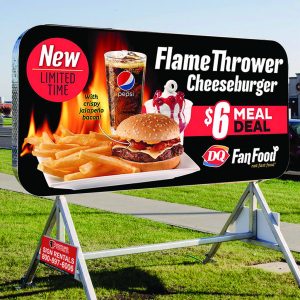 We Offer Innovative Advertising Solutions
Postcard Portables makes it easy for organizations to satisfy all their advertising needs. We offer over a wealth of products, including our signature Mini-Billboards so customer can find all their advertising solutions under one roof.
We Deliver Quality Products – Fast!
Our exceptional in-house graphic design team and state-of-the-art printing create eye-catching advertising solutions that deliver results. No matter what sign you order, we work within your preferred timelines to get your orders done FAST.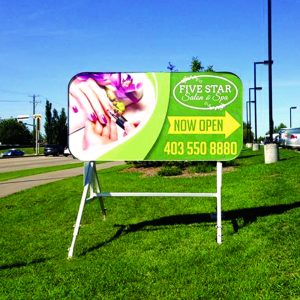 We Make an Impact – Affordably
Our best-selling Mini-Billboard provides the same 24/7 exposure as a traditional billboard, but at a fraction of the cost. Customers avoid unnecessary capital costs, get their message in front of potential customers, pique interest, and increase traffic and sales.
We Deliver Unparalleled Customer Service
Whether a customer wants to distinguish themselves from the competition, create top of mind brand awareness, advertise products, services, or events, or effect local change, we can help them reach their goals.
We listen to their needs, offer solutions, and create engaging advertising materials that target their objectives. Our customers come back again and again, because they know we go the extra mile, our products deliver results, and most importantly, we have earned their trust.
*****
If you're considering entrepreneurship, Postcard Portables has franchise opportunities throughout Canada. It is simple to get started operating your home-based business. Our highly-respected brand and franchise network offers unlimited growth potential for a low investment amount. Ask yourself: Are you ready to make a mark in your community and have the work/life balance you deserve? If so, then it's time to sign. Contact us to learn more.