If you haven't reviewed your business plan in a while, you might want to. A business plan isn't really a 'set and forget' kind of tool–it pays to review and update your plan regularly. Many different factors can influence whether you need to update your business plan or not. Here are some reasons why you may want to update your business plan today.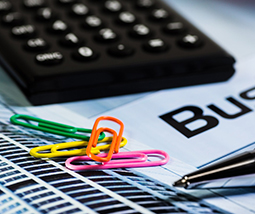 You've gone through some major changes in your business
Has your business grown or shrunk in the past year? Maybe you've introduced new products or services, but you haven't updated your business plan accordingly. If your business has seen any large changes (and most do see these types of changes often), you should update your company's business plan.
It's time to start a new financial period
If you didn't do as well as you liked in the last quarter, or if you did far better than you expected to, take the time to review and update your business plan for the next quarter. Being prepared means knowing where you stand right now, then planning how you'll get to the next level in the months to come. Do you need to change up your advertising to boost sales? Would cutting back on some marketing tools help you cut losses in certain markets in the next few months? There's no time like the beginning of a new financial period to update your business plan.
You need to apply for a loan
Most banks want to see a current business plan before they'll give you any money. They want to be sure that you know what you're doing before they hand over their money. This is also a good time to make sure that, along with all the necessary tax returns and profit/loss statements you produce, you can add an updated business plan to your records.
Your competition heats up
If a new competitor hits the scene, or if a current competitor sees a sudden growth surge, you may want to review your own business plan to see if there's anything you need to change in order to remain competitive.
For more great tips on advertising and marketing your business, visit the Postcard Portables blog.